SolidWorks Milwaukee Area Resource Team (SMART)
Tuesday November 13th, 2018
Join SMART as we are a part of a SLUGME user group meeting

"SOLIDWORKS Largest User Group Meeting Ever"
Join SolidWorks User Groups around the globe for the third annual SLUGME.
Read more on SLUGME below
At

https://www.rexnord.com/products-services/services/mechanical-testing-lab
5101 West Beloit Rd., West Milwaukee, WI 53214
See below for Parking and Entrance information
Register by emailing HERE
Agenda: (pm, CST) (Come when you can and stay as long as you want)
5:00pm - 5:30pm Register / Network
5:30pm – 6:15pm Presentation TBD
6:15pm - 7:00pm Presentation "SOLIDWORKS - Intro to Routing", Roger Ruffin from CATI
7:00pm – 8:00pm Eat, mingle, network, & prize drawings
8:00pm - 8:15pm SLUGME Business and Introductions
8:15pm - 8:35pm Render to Win: Visualize Tips & Tricks to Stand Out from the Competition – Chris Mowatt, Trimech
8:40pm – 9:00pm What's New in Review: SolidWorks 2015-2019 – John Nolin, SolidXperts
9:05pm – 9:25pm How Much PDM do you Need? – Jenny Johnson, Fisher/Unitech
9:30pm - 10:00pm Break & Networking (Prize drawings)
10:00pm - 11:00pm SOLIDWORKS Tips and Tricks you need to know: SLUGME Edition – Neil Custard, 3Di Design
11:00pm - 11:30pm National prize drawings, SLUGME Statistics, Wrap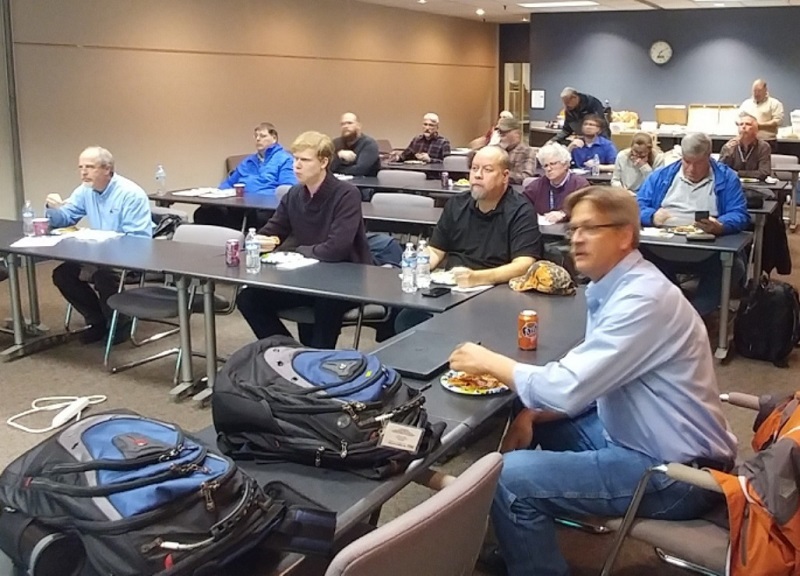 First things first . . . What is SLUGME?
SLUGME stands for "SOLIDWORKS Largest User Group Meeting Ever"
In 2016 a group of SolidWorks User Group Leaders thought it might be fun to see how many User Groups they could get to have a meeting on the same night, at the same time, and log in to the same presentation all at once, via the web.
It went way beyond their expectations!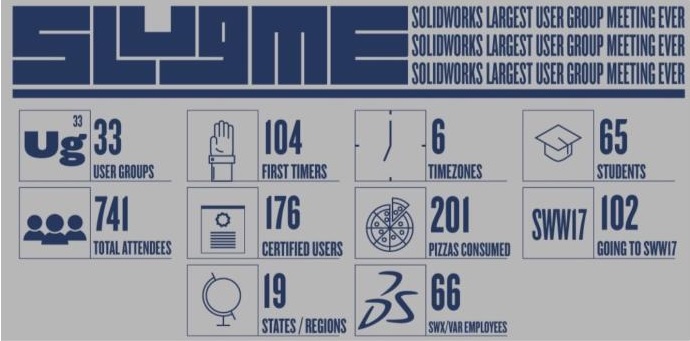 In 2017, it EXPLODED!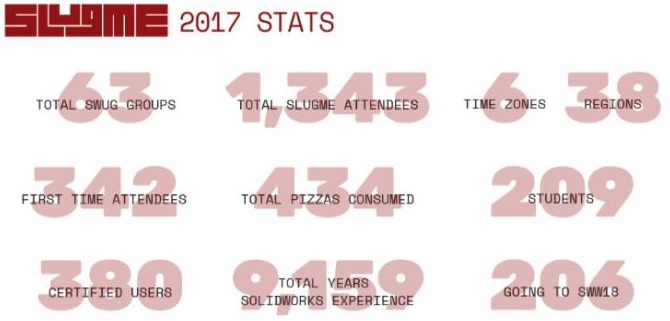 Please use Rexnord's East Parking Lot