SMART, SolidWorks Milwaukee Area Resource Team
SMART is a SolidWorks User Group that holds meetings in the greater Milwaukee area. We hold about 4 meetings a year. These meetings provide technical presentations geared towards the use of SolidWorks software and it's add-ins.
Our next meeting is...
SolidWorks Milwaukee Area Resource Team (SMART)
Tuesday June 12th, 2018
At
4900 W Electric Ave W, Milwaukee, WI 53219
Register by emailing HERE
Agenda:
* 4:00 – 4:30 Attendees gather and sign in
* 4:30 – 5:00 Tour of Lakeside facility
* 5:10 – 5:30 Introduction of Lakeside and the SMART User Group
* 5:30 – 6:30 Presentation on EPDM Basics and Workflows (Joe Krupski, GSC)
* 6:30 – 6:45 Serve refreshments
* 6:45 – 7:45 Presentation on SolidWorks Admin. Basics (Bryan Pawlak, CATI)
* 7:45 – 8:00 Prize Drawings/Networking
PDM Basics and Workflows
* What is PDM and how does it fit into PLM?
* Primary Features and Benefits of PDM
* PDM Major Functional Components
* Typical Site Installations
* PDM Administration and Setting up your Vault
* Using Workflows to Automate and Control Documents
* PDM and Workflow Demonstration
SolidWorks Admin. Basics
* Installation
* SolidWorks Settings
* Upgrades and License maintenance
Park anywhere in the Red Circle and enter the doors by the Blue Arrow.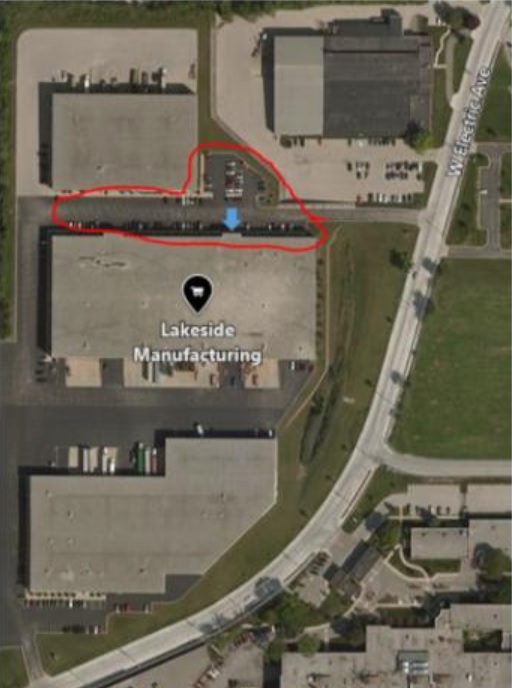 Notice:
SMART is always looking for:
· Business Location to host one of the User Group Meetings.
· Topics of interest to be presented.
· People to present on how they use a SolidWorks product to make their business more efficient.
Contact us:
If you have any questions, comments or suggestions for the SolidWorks Milwaukee Area User Group, you can contact us by sending an email here.